Backstage Interview at the January Downtown Clown Revue (Kraine Theater, NYC)
Performers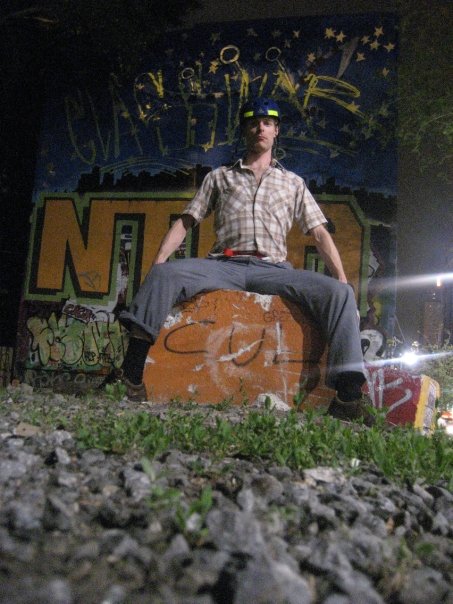 John Leo is a Clown performer, director, teacher and a graduate of Bard College (Drama/Dance) and The Dell 'Arte School of Physical Theatre. From 2001 to 2007 he lived in Juneau, Alaska performing and creating with Perseverance Theatre, KitschyYumYum Burlesque and Wild Rumpus Clown Theatre (Best of San Francisco Fringe 2003). Mr. Leo has toured his solo clown work throughout Mexico, Canada and the states and has received funding from the Alaska Council on the Arts and the Rasmuson Foundation. He is currently a pediatric clown doctor with the Big Apple Circus.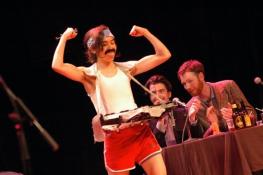 Sophie Nimmannit received her B.A. in Theater at Yale, and has trained in mask, clown, Suzuki and other forms of physical theater. She has toured with the International Theatre Collective (St. Louis), and the LIDA Project (Denver). In New York, she has performed with Blessed Unrest (Machinal), The South Wing (AOI! at PS122), and Aeolian Theatre, and recently appeared in the premiere of Mac Wellman's 3 2's or AFAR. Sophie also works as a Joker with Theatre of the Oppressed NYC.


Production/Crew
Leslie Strongwater (Director, Artist Residency @ Dixon Place) Leslie Strongwater has studied at Circle in the Square, British American Drama Academy, and Hampshire College, where she received her BA in theater studies and art history. A member of Lone Wolf Tribe for three years, she has directed and produced for OBIE-award-winning Peculiar Works (East Village Fragments) and Suzan Lori Park (365 Days/365 Plays) at The Public Theater. She has directed original material for downtown artists such as Howling Vic, Peter Neofotis, Rob Erickson and David Michael Friend. She is the Director of Programming at Dixon Place and is pursuing her Master's degree at NYU.
Erika Kate MacDonald (Production Manager, SM) is a yoga teacher and theater artist healer and vagabond, sister and daughter, listener and lover. She toured her last solo piece (VOTING RITES, an interview-based exploration of NH women's attitudes towards voting, 2004) to schools and community groups throughout the Granite State. She is currently a member of Second Percussion: The Band, and sings from time to time with Aaron Lisman and the True Thats. She is also a coveted audience member at live performance events throughout the Northeast.
Audrey Crabtree (Directing Consultant) is a performer and creator of original work. She and has written and performed with The Brave New Workshop, Minnesota Public Radio, NPR and in ComedyCentral's Let's Bowl!. Audrey was a Collective: Unconscious Board Member for four years where she co-created and performed in 8 original ensemble works including the Drama Desk Award winning Charlie Victor Romeo. She is co-artistic director of Ten Directions. Audrey has studied clown and bouffon with Sue Morrison, clown with Philippe Gaulier, and physical comedy with David Shiner and is a co-director of the NY Clown Theatre Festival. She will mock your world, or die trying. www.deenienast.com