THANK YOU for your interest in supporting Pack of Others!
We are grateful for your support
of our newest show, Tap Me on the Shoulder.
Pack of Others is a sponsored project of Fractured Atlas, a non-profit arts service organization. Contributions in behalf of Pack of Others may be made payable to Fractured Atlas and are tax deductible to the extent permitted by law. To donate, visit the Fractured Atlas website: http://www.fracturedatlas.org/donate/packofothers
Should you wish to send a contribution by mail, please contact us for a mailing address. Checks should be made payable to: Fractured Atlas, with "In behalf of Pack of Others" in the memo line.
Pack of Others would like to thank you in advance for your support. We are excited to share with you this unique opportunity to foster emerging voices in the arts community. If you have an alternative way you'd like to support Pack of Others please contact us!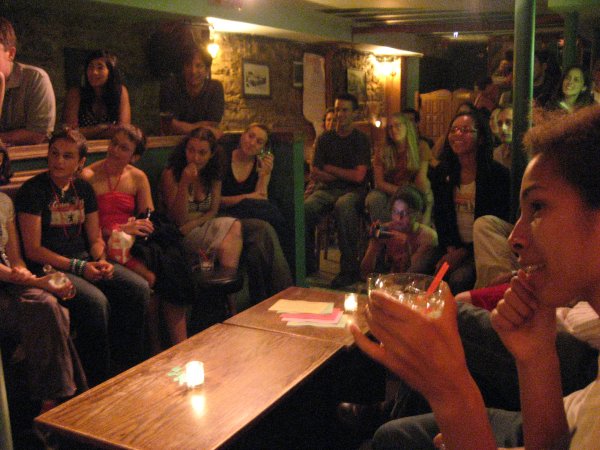 2007 Fundrai$er Audience