WINNER of the CRITICS' Pick of the Fringe AWARD
- Cincy Fringe 2016 -

Ice Candle
a live "un-documentary" solo show
by Erika Kate MacDonald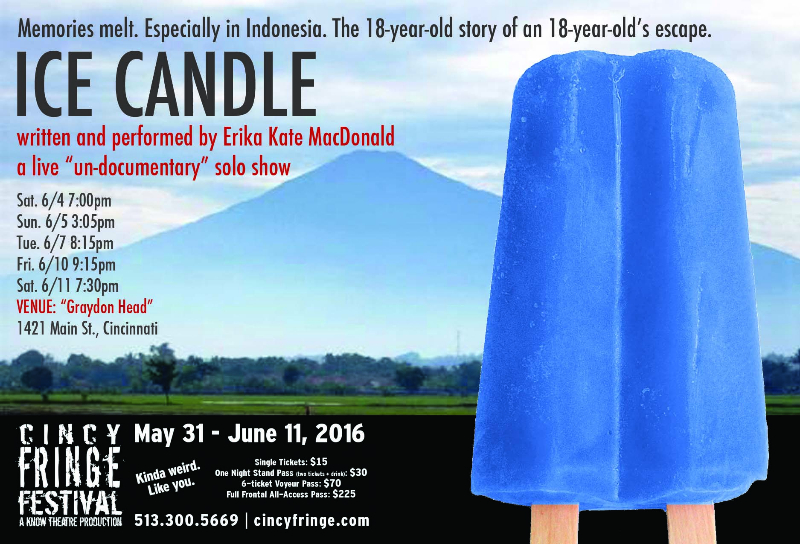 Memories melt. Especially in Indonesia.
The 18-year-old story of an 18-year-old's escape.
When Erika MacDonald was 18 years old she did NOT spend
a year in Indonesia. But she came close. Then she was evacuated.
Can she ever truly explain what happened?
Written and performed by the WINNER of the 2014 Orlando Fringe
Critic's Choice Award for "Best Female Performance," this is a live "un-documentary" solo show about a strange girl in a strange land.